About The Lost Coin Financial Planning Ltd
How 30 years of financial experience impacted the early days of self-employment
In 2006 Simon left the cosy employment world of a salary, bonus, pension and car allowance to go self-employed. He signed up with Positive Solutions and started trading as The Lost Coin. A number of his former clients followed him and are still with his business now. It certainly was not easy in those early days; though Simon had worked in financial services for his whole career, his new self-employed status deepened his appreciation for solid financial planning.
Simon chose to operate his business using a fixed-fee model, rather than the more typical percentage-of-assets or hourly-rate models. To this day, Simon charges a fixed fee – with no conflict of interest. Simon believes this offers clients the best value for money and means that they know exactly where they stand.
Growth of The Lost Coin
A move to the South West in 2009 meant Simon and his family were closer to his wife's parents. Almost every client stayed with the business and Simon widened his practice beyond the Midlands and Northamptonshire. This was due in part to business networking which Simon continued with after the move south; indeed, Simon has been a member of the Federation of Small Businesses (FSB) since 2006 and an Association of Christian Financial Advisers (ACFA) member since 2007. Simon has also built connections with other local finance and legal professionals. While The Lost Coin doesn't offer these services, Simon is happy to refer clients to trusted individuals and firms.
Diversifying and continuing to improve client service
Having grown the business Simon liked the idea of operating as a limited company. He had worked with business owners for many years and felt it would enable him to offer an even better understanding of the issues his clients face. Simon joined the award-winning Sense Network who are committed to supporting independent financial advisers. Their support means that Simon can give the best independent advice to clients. Meanwhile, the latest technology offered by Sense makes it easy for clients to work with Simon.
In late 2014 The Lost Coin Financial Planning Ltd was established; the new company started trading in autumn 2015, after being authorised. Within a few months, all the regular fee-paying clients had moved over and the business continued to grow.
Making a positive impact through his business is important to Simon. In May 2018, Simon completed the Planet Mark Start 3-step process and was awarded a certificate in sustainability. The business has subsequently partnered with ecologi to become carbon negative. In 2021 the business was accredited with the Good Business Charter.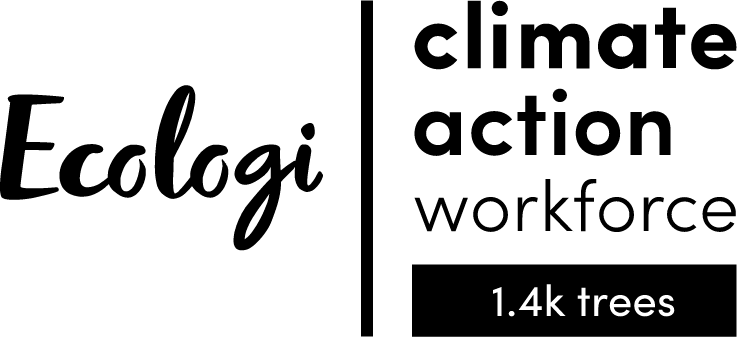 ---
Meet the team
Simon Carlin – BA DipPFS DipPMI
Director | Financial Planner | IFA
Simon has 30 years' experience in financial services and provides independent financial planning advice to business owners and professionals. You're more than your job, and Simon helps you make plans to live life to the full! Using cash flow tools and his insight into the world of pensions, investments, savings and inheritance, he helps clients see what they can achieve.
Simon works with a range of clients, some of whom are interested in investing for social, environmental and ethical concerns. He welcomes enquiries from anyone interested in exploring this approach.
Financial services career timeline
After leaving sixth form, Simon took a gap year to work for Royal Insurance in their motor claims team before studying Economics at Nottingham. After university, Simon joined the Inland Revenue Pension Schemes Office. The early years of Simon's academic and working career set him up with a solid understanding of all aspects of finance and cemented his interest in using that knowledge to benefit others.
A move to KPMG widened Simon's commercial experience. Whilst a trainee pension consultant, he studied with the Pensions Management Institute and the Chartered Insurance Institute. His studies gave Simon a well-rounded approach to personal finance, not just from a planning perspective, but it also underlined the importance of financial protection. In time, Simon was headhunted for a financial adviser role at Grant Thornton in Northampton. This expanded his capabilities beyond pensions and after a couple of years he left to join a smaller firm, Moore Stephens. Whilst there he sat more exams to obtain a diploma in Financial Planning. Having a young family at this time reinforced Simon's belief in the power of financial planning and meant he was able to understand the concerns of his clients more fully.
2006 saw Simon make the leap from employment to self-employment, setting up as The Lost Coin. Simon's achievements in recent years include obtaining a diploma from the Pensions Management Institute in 2012 and forming a limited company in 2014 to grow The Lost Coin further. Both of these elements have rounded out the service and understanding that Simon offers to clients.
Outside of work
Simon is committed to making a difference in his local community; he's a founding member of the Sodbury and Yate Business Association and has been active since it began in 2009.
Simon and his wife Heidi have lived in Frampton Cotterell for eleven years, seeing all three children through the same senior school. Their two daughters are away, both studying for a degree in Children's Nursing, and their son is at home studying for a diploma in Sound Engineering.
Qualifications at a glance
3 A levels in Economics, Latin and Maths
BA degree in Economics
Diploma in Financial Planning, member of Personal Finance Society since 2001
Diploma from Pensions Management Institute
Heidi Carlin – BA
Company Secretary | Marketing Assistant
Heidi has assisted Simon in his business since he first set up as a sole trader in 2006. Her organisational skills and creative mind make her an ideal partner with which to run the business. Heidi is the driving force behind the business' marketing, engaging clients at exhibitions and getting to know what their goals and aspirations are. She is firmly in charge of client relations; if you've worked with Simon for any length of time, you're sure to have received a handmade birthday card, courtesy of Heidi's hard work.
Heidi's interest in family and in creating a positive space for all underlines the work that Simon does for clients. A passion for family and children is also reflected in Heidi's work for The Ark Bus project as their Community Worker.
Sound, clear and timely financial advice
Simon has been our family financial adviser for the past three years. During that time he has provided sound, clear and timely financial advice. He researched the optimum personal pension for me; one that was the envy of many of my colleagues as it included salary sacrifice and was tax efficient. After listening to our needs carefully, he applied his comprehensive understanding of pensions, and the wider financial system, to provide detailed personal advice. He has a solid Christian faith and this underpins his whole ethos and business. I am very happy with his service and believe he offers value for money. Both my wife and I trust him implicitly and regularly recommend him to our family, friends and work colleagues.
Rhett from Swindon, March 2015
Simon made it very easy and beneficial for us all
I would recommend Simon to anyone who needed pension help or advice. From day one he was very quick to respond to any questions or queries in respect of my private pension, which I chose to release due to ill health. I was very nervous about
making the right choices for my family and I and Simon made it a very easy and beneficial for us all. I really fell that the advice he gave was true and honest
Lesley from Melksham, January 2014
One very important factor for me is that he engenders a sense of trust
Comparing Simon to my previous adviser, one very important factor for me is that he engenders a sense of trust and backs this up with actions that shows the trust was well founded. He's open about costs, talks sensibly about the relative merits of the options on the table and is prompt in meeting his commitments. One particular area of expertise that was of value to me was his knowledge of ethical investments.
Steve from Evesham, February 2012 (and still an active client)
He has helped set up a pension scheme for one of my top clients
Simon gives creative and extremely practical advice on pensions . He has helped set up a pension scheme for one of my top clients. Both my client and I are very pleased with the results. If you have a problem on company pensions than I strongly suggest that you contact Simon.
Peter, tax adviser, from Waltham Cross, March 2010 (and our mutual client is still active)
Would happily recommend Simon to any one.
Mr Simon Carlin was very helpful in sorting out my ex company pension with a good end result would happily recommend him to any one.
David from Market Harborough, March 2018