Our People
Our people are very important to us, as is making certain we provide you with the best possible professional financial advice. Below is a short biography for our owner/Managing Director/independent financial adviser together with their contact telephone number. For further contact details please see our "Contact Us" page.
---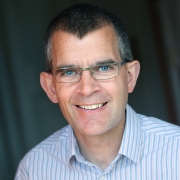 Simon Carlin, Managing Director
Tel.
0117 230 5077
Email.
infothelostcoin.co.uk
Simon Carlin has worked in financial services ever since leaving school. After completing a degree in Economics he worked for the Inland Revenue pensions team for nearly 5 years. He then passed many professional exams in pensions and financial services, whilst working for well known accountancy firms. Over those 9 years he transitioned from a pensions administrator to a technical pensions consultant and then to a successful independent financial adviser.


In 2006 Simon set up in business as The Lost Coin, based in the East Midlands. Some 3 years later he moved his family and the business to the South West, to be near his in-laws, whilst retaining almost all his clients. In late 2014 he incorporated the business as The Lost Coin Financial Planning Ltd.

Simon is married to Heidi, who provides administration and marketing support. They are both actively involved in their local church including trusteeship. Simon is also the Treasurer and plays the clarinet most Sundays and Heidi is employed part-time as their Children and Youth Worker.
Our introductory video
Take a look, it's only 64 seconds, or click on the video transcript.